Early Booking Sale - Up to 65% off rooms + extra savings + bonus miles + more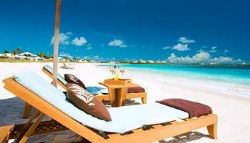 Early Booking Sale - Up to 65% off rooms + extra savings + bonus miles + more
It's never too early to plan a fun-filled 2019 getaway. Book early with Delta Vacations to get the best selection of flights, hotels, car rentals and more.
Right now, save $50 per booking on a vacation of $2,500 or more to over 300 destinations worldwide. If you're heading to Mexico, the Caribbean, Hawaii or Florida, also take advantage of up to 65% off rooms
...

Delta Vacations gives you the benefits and flexibility to truly own your vacation experience with packages inspired by hundreds of destinations, thousands of accommodations and endless activities.
Benefits of booking with Delta Vacations:
Enjoy savings when you package your flights, hotels, car rentals and more to any of our 300+ destinations worldwide.
Relax and book your dream getaway with ease, knowing you're getting the best price with our
...
Multiple itineraries available